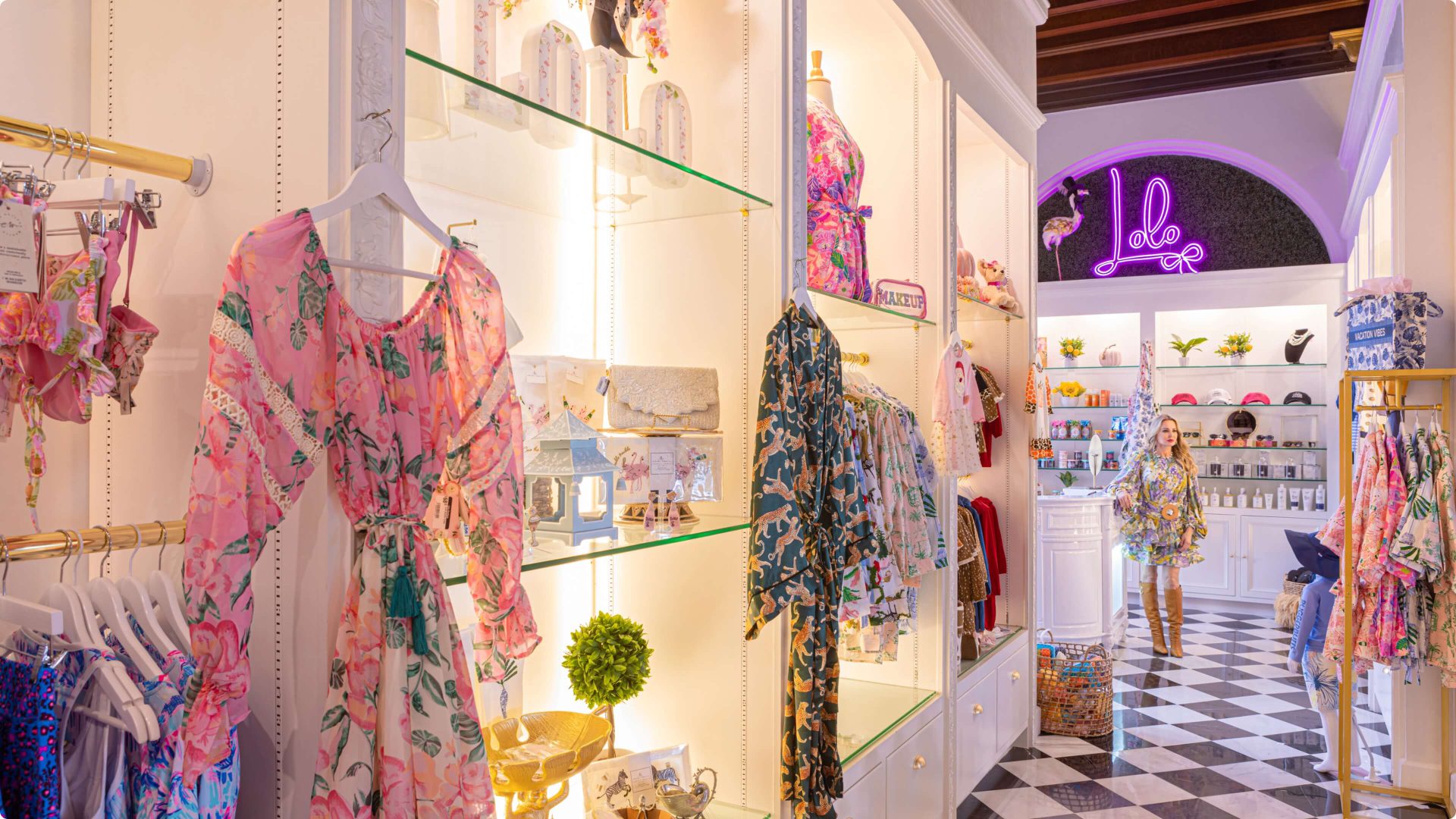 LoLo
Luxury Resort Boutique
Lolo's is a luxury resort boutique in the Main Lobby. The women's, men's, and children's merchandise reflect the luxurious and stylish design of the hotel. Many items are light, bright, and colorful with whimsical touches that complement the beachside location of the Grand Galvez. The hotel's signature lavender-based scent created by Dallas-based Niven Morgan is available in hand-poured candles.
Clothing Lines
Some of the chic clothing lines include colorful bathing suits and outfits from Lilly Pulitzer; richly colored caftans by Powder; swimwear, caftans and hats by Maaji; robes by Frette; baby clothes and swimwear by RuffleButts for babies and RuggedButts for boys; men's swim trunks and shirts and Azul Siete; and sun protection lotions and oils by Hampton Sun.
Signature Lavender-Based Scent
Created by Dallas-based Niven Morgan and his personal-care products and hand-poured candles are available at Lolo.
Historical Facts
Take the hotel's rich history with you. Own Kathleen Maca's, A History of the Hotel Galvez.