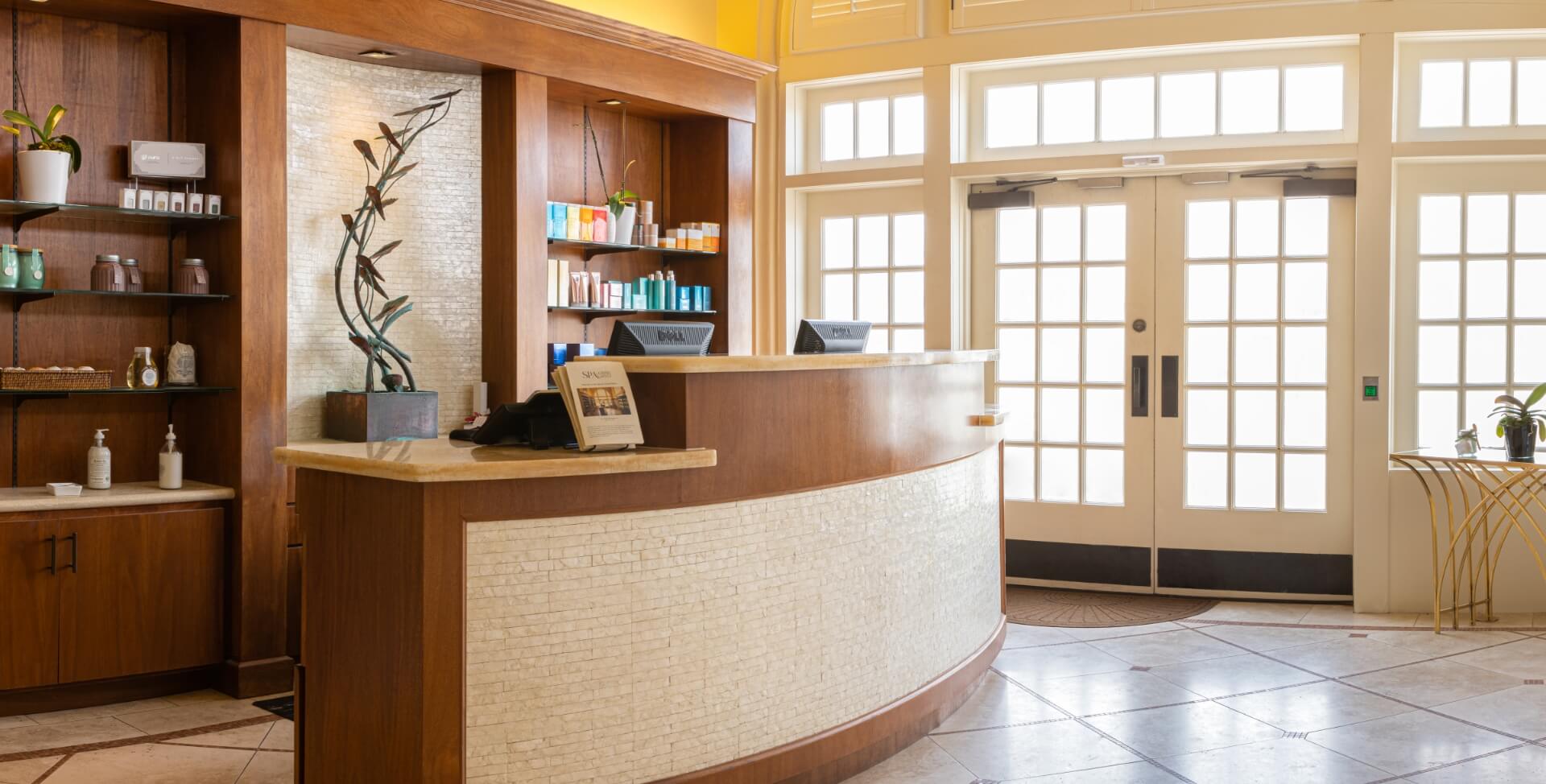 The Spa
An oasis of restorative luxury
The Grand Galvez Spa is a luxurious escape by the peaceful blue waters of the Gulf of Mexico. Treat yourself to relaxing massages, replenishing facials, and rejuvenating body treatments. Turn your stay into a taste of paradise you won't soon forget.
Make Reservation
Special Rooms Include:
The Relaxation Room, a Steam Room in the Locker Room, a Swiss Shower, a Vichy Treatment Room, as well as seven rooms for Massages, Facials and Couples Massages.
Make Reservation
Luxury Amenities
Nine Treatment Rooms
Full-service amenities
Eucalyptus Steam Rooms
Relaxation Room
Professional Hair & Nail Salon
Fully Equipped Fitness Center
Retail Boutique
Locker Rooms
The Signature Offering
Texas Ruby
The treatment is a festival of organic grapefruit with hot infused towels and inhalations
Includes the conditioning grapefruit and coconut mask for hands and feet
Make Reservation
"I just received a facial from Deirdre and it was amazing I'm so glad I read the reviews and came to this spa as it definitely was worth it. You won't be disappointed."
– Collette A.
"My wife and I enjoyed a quiet few minutes in the relaxation room before our pedicures. Then, a couple of complimentary champagnes later… "
– Steven R
"My mom, sister, and I had the 25 min. Massage and it wasn't long enough! All our massage therapists were great!!! My mom actually walked out of hers with a smile! We love this facility!…."
– Yani M.